QP8000T-Combo
$2,763.00 MSRP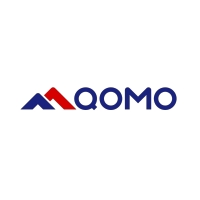 WXGA/3700 Lm/0.27 Ultra-Short Throw Laser Projector with Mount bundle
With a projection size of up to 55" x 115", unbeatable laser-bright images, and built-in speakers, you can give your audience a fully-immersive multimedia experience in any environment. The interactive touch technology will function on any smooth surface, from a projector screen to a blank wall.
Need Help?
If you are unsure about anything your project needs, fill out our contact form and we can help flesh out the details!Want to talk to a representative? Just call 903-757-4277
Contact Us Today!
Bright and vivid presentations.
Low degradation rate.
Laser light shines brighter and lasts longer, leaving you with radiant images for the lifespan of the projector and saving you money.
Lights on or off. Blinds up or down.
DLP display technology
Enables vivid colors and dark blacks with insanely crisp readability of fine text in rooms of any size, whether the lights are on or off.
Turns ordinary walls into interactive boards.
Advanced touch tech
The only tool you need to touch, draw, and select is your finger. Up to 10 people can use it at once, making it easy to work and present together.
Make room for collaboration. On a budget.
Flexible screen size & prices
Invest in a quality presentation tool that can adjust to any environment or class size. Do more without having to spend more.
Features:
Cost Savings: Laser projector technology means no replacing bulbs, ever.
Fast & Energy Efficient: Your presentation starts when you're ready, not when the projector is. Startup is nearly instantaneous.
Advanced Touch Tech: The only tools you need to touch, draw, and select are your fingers. Up to 10 people can use it at once.