QP8000T-Combo-3
$3,211.00 MSRP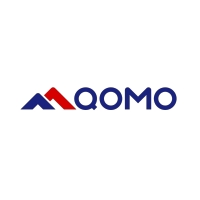 QP8000T Laser Projector and Mount bundle
Projector mount and interactive curtain module for 10 point finger touch included
Turning ordinary walls into interactive boards
3,700 Lumens interactive touch projector
Bright and vivid presentations
Up to 10 people can use it at once
55″ x 115″ projection size
Give your audience a fully-immersive multimedia experience in any environment
Function on any smooth surface, from a projector screen to a blank wall
20,000 hours lifetime of projector
Need Help?
If you are unsure about anything your project needs, fill out our contact form and we can help flesh out the details!Want to talk to a representative? Just call 903-757-4277
Contact Us Today!
The QOMO QP8000T-Combo-3 is a bundle that includes QP8000T laser projector, projector mount, and interactive curtain module for 10 point finger touch. With a projection size of up to 55″ x 115″, unbeatable laser-bright images, and built-in speakers, you can give your audience a fully-immersive multimedia experience in any environment using the QP8000T. The interactive touch technology will function on any smooth surface, from a projector screen to a blank wall.
The QP8000T laser projector is also a bulb-free. With no bulbs to replace, you can save thousands of dollars in maintenance costs over the lifetime of the projector.
Cost Savings
Laser projector technology means no replacing bulbs, ever.
Fast & Energy Efficient
Your presentation starts when you're ready, not when the projector is. The startup is nearly instantaneous.
Advanced Touch Tech
The only tools you need to touch, draw, and select are your fingers. Up to 10 people can use it at once.
Bright and vivid presentations
The QP8000T's laser light source has a larger color gamut than standard projector bulbs, making your projected images extra vibrant and dynamic. Laser light degrades at a slower rate, leaving you with brighter images for the lifespan of the projector and saving you money.
Connect your computer, your smartphone, and even the QConnect with 11 different inputs.