QIT1375
$7,499.00 MSRP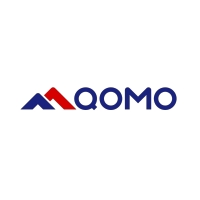 Journey 13 Series 75″ 4K LED Touchscreen with Android Lollipop
75″ LED interactive display
4K resolution
Android Lollipop interface
Google Chrome
10 touch points
HDMI out
16 Gig
PlayStore
Upgradeable
EShare and Airplay
Need Help?
If you are unsure about anything your project needs, fill out our contact form and we can help flesh out the details!Want to talk to a representative? Just call 903-757-4277
Contact Us Today!
The QOMO QIT1375 Journey 13 series Interactive Panel (75-inch) gives your audience a screen worth focusing on, with a clear, bright display that can be read even from the back of the classroom or boardroom. With its built-in Android operating system, it's as easy to use as your smartphone or tablet. Annotate on photos, videos, web pages, or any other screen with the touch of a finger and keep your audience engaged. The ability to record meetings or lectures means no one will miss a beat.
Easily accessible ports – No searching for a USB port, no interruptions.
4K Ultra HD resolution – A picture four times clearer than HD from far away.
Android interface – As easy to use as your smartphone or tablet.
Integrated software – Software that's ready to go when you are.
Comes with built-in apps
The Journey 13 Series comes preloaded with a suite of specially selected apps to get you started right away, including Google Chrome, YouTube, Airplay, and Office 365. Sign in to your Microsoft 365 account to put Word, Excel, and Powerpoint right at your fingertips.
Designed with you in mind
After listening to feedback from presenters, students, and teachers, we've completely redesigned the front of the Journey 13 panel. With higher quality speakers, a USB and HDMI port up front for easy access, and a row of hotkeys to easily adjust volume, brightness, settings, and more, we've made the Journey 13 more accessible and useful for you.