QIT1486
$11,624.00 MSRP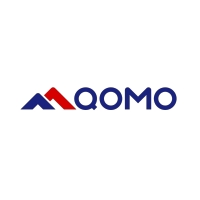 Journey 14 Series 86″ 4K Interactive LED Screen
86″ 4K Multi-Touch LED panel.
Built-in Bluetooth so you can mix and match external hardware
Built-in Android 6.0 operating system
4k ultra HD resolution
20-Point Multi-Touch
3 USB touch ports
Upgraded 32 GB of storage
Easy-to-access and hard-to-lose magnetic pens
Create multiple accounts with unique user profiles
Need Help?
If you are unsure about anything your project needs, fill out our contact form and we can help flesh out the details!Want to talk to a representative? Just call 903-757-4277
Contact Us Today!
The QOMO QIT1486 4K Journey 14 Series 86″ 4K Multi-Touch LED Panel with Android 6.0 is a digital display designed for teamwork, with up to 20 multi-touch points and annotation capabilities that perfectly capture the real-life experience of writing on a whiteboard. Plus, you can wirelessly cast up to 4 devices.
The Journey 14 Series features 4k Ultra HD resolution that offers a picture four times clearer than HD from far away and a built-in Android 6.0 operating system that makes it as simple to use as a smartphone or tablet. It is QOMO's sleekest and fastest interactive panel yet with an all-new interface. It is the ultimate all-in-one interactive display board, preloaded with software and apps that will help you hit the ground running.
New anti-frustration interface design
The new headache-proof design includes friendlier file management and built-in remote capabilities for managing groups of panels from a distance.
Choose which apps can be accessed by other users, and which are locked
There's work time, and there's playtime. You decide what time it is. In addition to a preloaded suite of apps that includes Google Chrome, YouTube, Airplay, and Office 365, you can access thousands of apps directly from the Journey 14. We increased storage to 32 GB, so you don't have to be picky.
Built-in Bluetooth
Use external speakers, keyboards, headphones, and more.
20 Point Multi-Touch
Ideal for teamwork. Please do touch.
3 USB Touch Ports
Connect even more devices without a splitter.
Multiple accounts equal more bang for your budget
We've made it easier to share one device by adding multiple accounts with unique user profiles.
Personalize your inputs and add your favorite apps
Once you've got it the way you like it, save your preferred settings to your unique profile.
Remote panel updates to save IT headaches
IT can push updates, send messages and power on and off a group of panels without being on-site.