QPC80 H2
$869.00 MSRP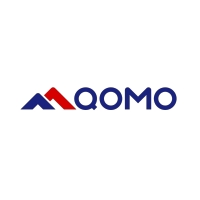 This portable document camera is the ultimate in flexibility, with a bendable gooseneck that can show an object at any angle and even adapt to a microscope. With internal memory, you can store captured photos and video with no need to tote around a computer. This high-definition camera even doubles as a switcher/scaler!
Need Help?
If you are unsure about anything your project needs, fill out our contact form and we can help flesh out the details!Want to talk to a representative? Just call 903-757-4277
Contact Us Today!
This portable camera is built for observation. View objects from any angle in real-time or while you're away by recording high definition video, and bring its powerful 6x optical zoom to the next level by pairing it with a microscope.
Features:
Other features include the following: a 5 MP sensor, a Kensington Lock, a microscope attachment, a gooseneck, RS232, built-in memory, and switcher/scaler HDMI & VGA.