QPC20 F1
$311.00 MSRP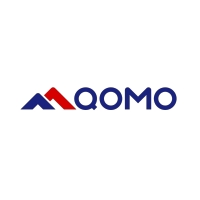 ScannerCam 20F1
The QPC20 F1 is a high quality, affordable, and ultra-portable doc cam that doubles as a document scanner and webcam. It features USB connection for image and video capturing, and the low energy consumption LEDs provide illumination in any condition. This camera is the perfect balance between quality and portability, making it ideal for transporting and presenting wherever you are.
Need Help?
If you are unsure about anything your project needs, fill out our contact form and we can help flesh out the details!Want to talk to a representative? Just call 903-757-4277
Contact Us Today!
a camera that adapts to your needs
The QOMO QPC20 F1 doubles as a document scanner and a video recorder. When flipped open, the camera is level with your desktop without needing to make adjustments. In the closed position, the camera can be used to record presenter and participants, much like a video camera. Video and photos are easily captured to your computer where you can manipulate, present, save for later, and share again.
USB PLUG & PLAY
LIGHTWEIGHT
HIGH DIGITAL ZOOM
HIGH FRAME RATE