QPC50W
$499.00 MSRP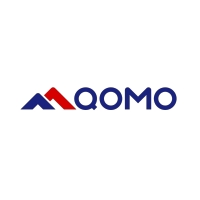 WanderCam 50w
The QOMO WanderCam 50w is an 8 MP, 5GHz Wi-Fi wireless document camera you can count on. Share and save high resolution photos and videos instantly from anywhere in the classroom.
*wireless connection only
Need Help?
If you are unsure about anything your project needs, fill out our contact form and we can help flesh out the details!Want to talk to a representative? Just call 903-757-4277
Contact Us Today!
a true wireless doc cam
With the WanderCam, anyone can share content to the screen from anywhere in the room wirelessly.  This model has a long battery life, and set-up is super simple.  There's no need to sweat sharing the small stuff when you can blow it up in bright, beautiful color with a document camera.
easy to use
The QPC50W is easy to set up and use. Get started with our easy step-by-step video here. You can also check out other instructional videos under the Support tab on our website.
WIRELESS CONNECTION
HIGH DIGITAL ZOOM
HD 1080P RESOLUTION
HIGH FRAME RATE