QBB481A75003
$2,791.00 MSRP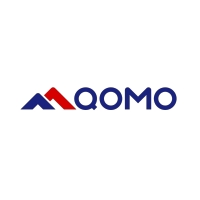 6 Whiteboard surfaces (4 whiteboards), 60″-65″ panel (144.8lbs to 209lbs)
2 fixed whiteboard surfaces and 2 double-sided pivoting whiteboards, two on each side of the touchscreen.
Frame steel powder coated matt Black RAL9005.
Tray anodized aluminum
Glossy enamel white steel whiteboards with anodized aluminum edging
CE certification
Requires QBB650 mount for installation
Need Help?
If you are unsure about anything your project needs, fill out our contact form and we can help flesh out the details!Want to talk to a representative? Just call 903-757-4277
Contact Us Today!
The QOMO QBB481A75003 BalanceBox Wing 6 is a touchscreen whiteboard frame for the BalanceBox 650 which is designed for screen sizes between 60″ to 65″ diag. This BalanceBox Wing 6 comes with 2 fixed whiteboard surfaces and 2 double-sided pivoting whiteboards, two on each side of the touchscreen.
The WING whiteboard frame is mounted on the BalanceBox 650 height adjustable mount, no electric connection needed for the height adjustment. The high-quality whiteboard surfaces allow the use of magnets for posting notes, the fixed rear whiteboards each side on the WING 6 can be unlocked and pivoted away for easy access to the rear of the touchpanel.