QWC-004
$169.00 MSRP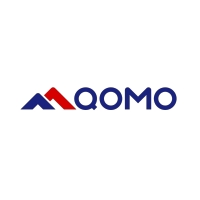 The high definition QOMO WebCam 004 is an essential tool for upgrading your remote learning or WFH (working from home) experience. Clearly record and stream conferences, online teaching, and hangouts. Built with professional quality components, it has a sharp 1080p camera and built-in dual mic to capture all of the details. The QWC-004 is also easy to clip on, adjust, and move around, with a tripod adapter on the base.
CE, FCC, ROHS certified
Need Help?
If you are unsure about anything your project needs, fill out our contact form and we can help flesh out the details!Want to talk to a representative? Just call 903-757-4277
Contact Us Today!
USB PLUG & PLAY
HIGH DEFINITION IMAGE
DUAL MICROPHONE
HIGH FRAME RATE
adjustable swivel head
The QOMO webcam has the most adjustability, being able to pan up, down, and side to side. This allows for video conferencing as well as for sharing live documents and objects.
bundle with a tripod for more mobility.
Pair with the QOMO QWC-T1 tripod for a stable base while you record. The tripod is both height adjustable and can be positioned at a 90• angle, allowing you to view and capture objects and documents.
* tripod not included with purchase of webcam
users' choice
QOMO's QWC-004 is the professional choice for school districts and companies, with thousands of happy users across the US.