QWB388BW F1
$2,624.00 MSRP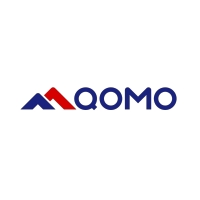 88″ 16:10 IR Interactive Whiteboard
10-point touch
Porcelain steel surface
Supports multi-users
Dry-erasable surface
Hotkey shortcuts
Includes Flow!Works Annotation Software
Integrates with Document Cameras, QClick SRS & Tablets
Wireless Interactivity Available
Export lessons to share online
Need Help?
If you are unsure about anything your project needs, fill out our contact form and we can help flesh out the details!Want to talk to a representative? Just call 903-757-4277
Contact Us Today!
The Qomo QWB388BW F1 88″ Interactive White Board is an 88″ interactive IR whiteboard built with a porcelain steel surface. This interactive whiteboard is a classroom classic. It features a sleeker, thinner frame. The QWB388BW F1 comes with the newly-developed QPT100 pen tray. An ergonomic, easy-to-manage palette at your fingertips, fully programmable and featuring more color options.
The QWB388BW F1 is preloaded with the advanced Flow!Works Pro Interactive Whiteboard software.