QBB650-Mobile
$1,099.00 MSRP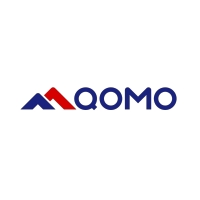 Mobile stand for BalanceBox 650 Series
For use with a BalanceBox height adjustable mount and flat screen or touchscreen TV or Interactive whiteboard.
Weight load capacity of up to 200 pounds (90 kg)
Built for sturdiness and safety
High-grade steel
For use with any classroom or office
BalanceBox 650 Vesa required for complete installation
Need Help?
If you are unsure about anything your project needs, fill out our contact form and we can help flesh out the details!Want to talk to a representative? Just call 903-757-4277
Contact Us Today!
The QOMO QBB650-Mobile is a Mobile Stand for BalanceBox 650 Series. This cart is intended for use with a BalanceBox height adjustable mount and flat screen or touchscreen TV or Interactive whiteboard weighing not more than 200 pounds (90 kg). This solution is built for sturdiness and safety, with high-grade steel, for any classroom or office.
The BalanceBox is a height-adjustable mount for televisions, monitors, and interactive flat panels that offers 16″ of vertical movement. The BalanceBox has a patented spring system that neutralizes gravity for effortless vertical movement. The result is a fast, safe, and easy movement of any display panel. Users of all ages and heights can comfortably access the screen with easy weightless adjustment. To move the BalanceBox, simply press up or down with the palm of one hand as the mount glides effortlessly.