GS2
$699.00 MSRP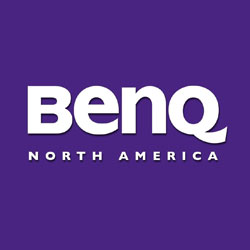 Wireless LED Portable Projector for Entertainment
Splash and drop resistant for outdoor usage; GS2 mini projector also functions as a Bluetooth speaker
Hassle-free wireless setup with auto keystone and 15 degree tilt; compatible with Mac/iOS, Android, and PC
Built-in Aptoide TV Apps for easy viewing; HDMI, USB-C, and USB connectivity
720p,BROWN,1280×720,DLP,500,100000:1
Need Help?
If you are unsure about anything your project needs, fill out our contact form and we can help flesh out the details!Want to talk to a representative? Just call 903-757-4277
Contact Us Today!
The most important features for a portable projector are, not unexpectedly, its portability and the set- up capabilities. The cube-like GS2 is 5.7 x 5.5 x 5.5 inches (HxWxD) and weighs only 3.6 pounds. There's a built-in stand that can adjust up to fifteen degrees and has a tripod screw hole to attach a mount plate. I should note that the tripod screw hole is a bit shallow, so my standard tripod mount plate couldn't secure flush to the projector base, causing the projector to wobble a bit if touched. Both auto keystone and auto focus can be accessed through the menu or, in the case of focus, with a single button press on the remote. Both do a decent job, although I needed to fine-tune the keystone and sometimes the auto focus took two or three attempts to get the picture as good as could be. As always, it's best to set up a projector so no keystone adjustment is necessary, but with small portable projectors that's not always possible. It's good to know that the built-in adjustments can accommodate.
Your Entertainment Room. Anywhere!
Ready for accidental splash or drops, GS2 will keep your whole family and friends happy. Whether in your backyard or in the kitchen, GS2 provides versatile entertainment anytime, anywhere.
1.6 ft Drop-resistant
Unibody construction and a rubber surface make GS2 ideal for outdoor activities.
IPX2 Splash-proof
IPX2-certified against light drizzle and water spills for outside peace of mind.
Hassle-Free Set Up
Adjustable Hinge
Comfortable height adjustment projects the big picture at your eye level.
Craft Matters
GS2 is ergonomically designed to make sure that it is lighter and safer in every way.
Unibody Structure & Soft Rubber Surface
Auto Blank Sensor for Eye Protection
High Precision Autofocus Camera
Seamless Button in a Water-Resistant Enclosure
Drop Prevention Magnetic Power Charger
Tripod Setup Flexibility & Safe Heat Dissipation
Wireless cast & play
Play any content on your mobile wirelessly.
*Due to restrictions on subscription-based streaming platforms, mobile devices cannot mirror the content of some streaming services (Netflix, Amazon, Hulu, etc.), but you can mirror protected content from a laptop, or via the Aptoide TV app wirelessly.
4W Bluetooth Speaker
Add music to your party
*Use GS2 as a Bluetooth speaker or connect to external Bluetooth speakers/headphones
Aptoide TV to stream your favorite content
*GS2 is embedded with the Aptoide TV app. Download tools or media apps for more streaming services, such as YouTube, Netflix, etc,
**Apps provided and operated by parties external to BenQ. Service quality and technical support subject to their respective app publishers. Apps shown for reference and demonstration purposes only.
LumiExpert
Optimized brightness on the projected images even for a longer viewing time.
Connectivity for All Devices
GS2 has a USB-CTM DisplayPort that supports both Power Supply* and DisplayPort. USB-C is becoming the standard for smart phones, tablets, and laptops and will replace HDMI and USB micro B in the near future.
*Power supply is only available when the adaptor is plugged in.
Bring it on
An accessory kit with flexible storage and partitions holds your mobile, power bank, handheld game console, and more, in one easy-to-carry box.
Your Beautiful Moments on the Go
Elevate your entertainment game anywhere you are whether you are partying it up in the backyard or having a movie night in your living room.